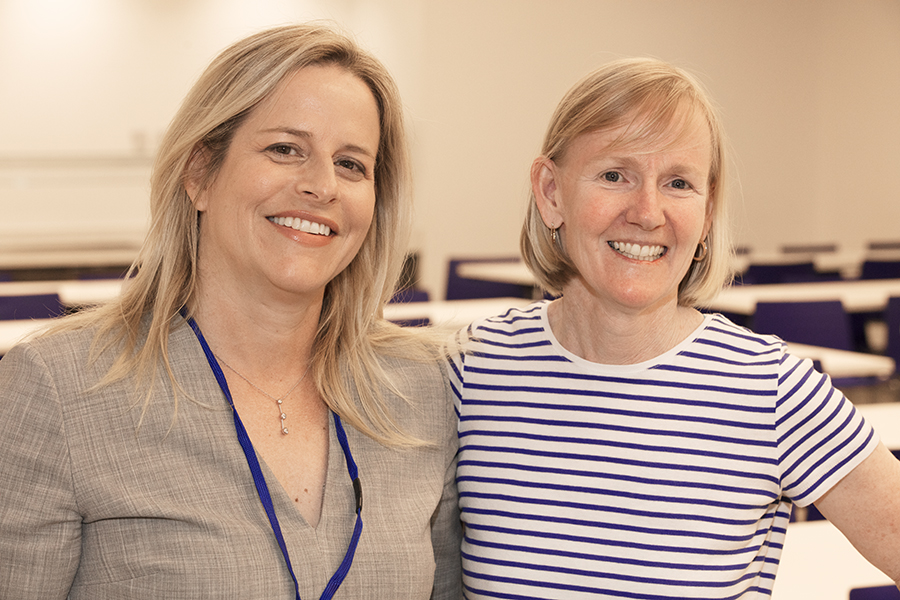 Ellen O'Malley Wins Distinguished Teaching Prize
The Distinguished Teaching Endowment was created in 1983 as a tribute to Clarence Bruner-Smith, Dudley M. Maxim '32, and Frank G. Smith. In 1988, the Alumni Association decided to establish an annual award to a teacher who has taught at Trinity for ten years or more, exemplifies the history and traditions of the School, and who has demonstrated excellence in teaching. The prize, now known as the Greenberg Family-Alumni Association Distinguished Teaching Prize, was increased to $10,000 in 2004.
Since its inception, thirty teachers have received this honor, their names displayed prominently on the Greenberg Family-Alumni Association Distinguished Teaching Prize Plaque in the Great Hall. The 2017 award was given to Ellen O'Malley. Ellen started at Trinity as a teacher of history in the Middle School in 2003. During her time at the School, she's served as class dean for Grade Five from 2004 to present, and head coach of Girls Varsity Lacrosse from 2008-2009 and 2010-2014.
"A model teacher," one who "cares deeply about the needs of others and consistently demonstrates that through her daily interactions," colleagues also describe Ellen as "a positive and supportive colleague whose patient guidance is a constant." "Ellen's command of the subject matter is impressive. She is a precise and accurate historian! Her work with the students, parents, and colleagues as dean is quite wonderful.  She is a positive and supportive colleague." Ellen is parent to Johnny O'Malley, Trinity class of 2023.