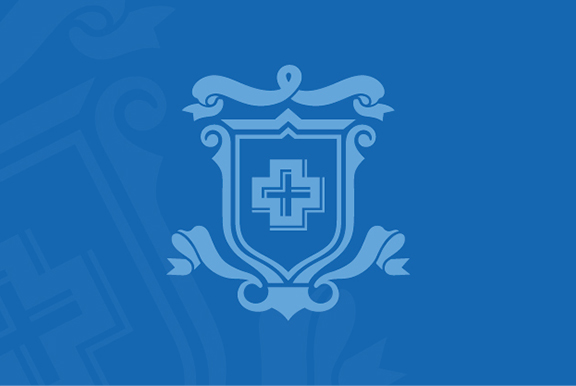 Frederick Toborg has News on Hurricane Sandy and Trinity Reb...
Fred Toborg taught physical education at Trinity for thirty years before retiring in 2002. He and his wife, Barbara, reside in Broad Channel, New York, and their lives were recently turned upside down when Hurricane Sandy struck.
Fred writes, "Just after our river cruise vacation from Moscow to St. Petersburg last October, Hurricane Sandy paid us a visit and swept through our living room, kitchen and library with four feet of water. Fortunately, we had heeded advice and evacuated and thus saved our automobile from inundation. We returned to find our belongings strewn all over our house: piano toppled, fridge on its back, deck torn from its footings and jutting up like the prow of a ship pointing towards the A train subway tracks that were in a tangle. We started to slowly make order out of the chaos. Our daughter, Lili, class of '91, and her family descended on us from Vermont, and her husband, Clayton, began to rip out the sheetrock. I tried to stop him but that was before I learned about "mold" and what flood waters can do.
"Lili posted pictures of our mess on Facebook and, lo and behold, the Trinity community, upon seeing them, launched a great effort to help us. Tor Christensen '91 and Elle Can '91 created a PayPal fund to help with reconstruction. We were amazed at the generous response of so many friends in and out of Trinity, especially their messages of love and support. A group of volunteers from Trinity, led by Alumni Relations Manager Ed Griffin, descended on us and spent the day creating order out of the chaos we were still in. I knew I had been fortunate to have been at Trinity for thirty years, but I was overwhelmed by the outpouring of goodwill and aid. Then, Chip Brian '89, president of the Alumni Association, and his partner, Mike Daddio, visited us and offered to rebuild our house with their construction company, Design Development NYC. I was black and blue from pinching myself that all this could be happening. In December I gave the keys to our house to Chip's company, took advantage of an offer from Bob and Sue Hipkins to use their house on North Captive Island in Florida, and headed south.
"When we returned from our jaunt in February, we found our house being reconstructed with new walls, floors, doors, and a back deck. We were able to replace appliances with funds from the PayPal account. We rented a room from a friend in Far Rockaway until we were able to move back into our house on 1 May. We now lived in the midst of the work as Chip's people restored our kitchen and living room. It was wonderful to be home, even amidst the minor chaos of workers and their tools. Our son, Michael, class of '94, and friend, Katrin, were able to visit in May. Mike lives and works in Munich, Germany. He quickly put his engineering talents to work installing electrical fixtures and aligning doors. We were able to spend a weekend in Vermont with Lili and family for a reunion. Today, nine months after Sandy, we are still tidying up the house and property. But we are home and very thankful to the Trinity community and Chip Brian and his associates at Design Development NYC. To all, I invite you to visit us at any time to see the wonders of the marsh and Jamaica Bay Wildlife Refuge which adjoin our newly renovated home in Broad Channel."