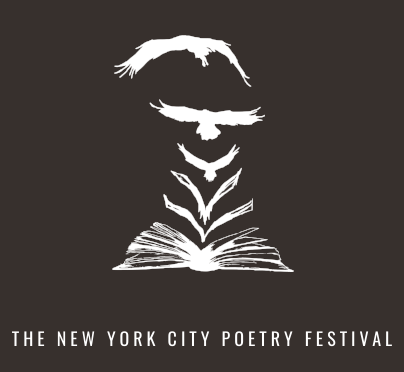 Head of Visual Arts Gregg Emery will be participating in the...
07.23.2021
Head of Visual Arts Gregg Emery will be participating in the 10th annual New York Poetry Festival this weekend!
Head of Visual Arts Gregg Emery will be working on a collaborative painting, sketching, and giving tours of his artist residency studio at the 10th annual New York Poetry Festival this Saturday, 24 July and Sunday, 25 July, from 11:00am to 6:00pm. The New York Poetry Festival unites the New York poetry community with the public through art and literary events. It is held on festival grounds at Colonels Row on Governors Island.
For more information, visit https://www.newyorkcitypoetryfestival.com/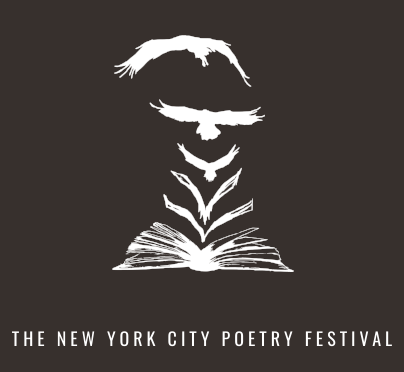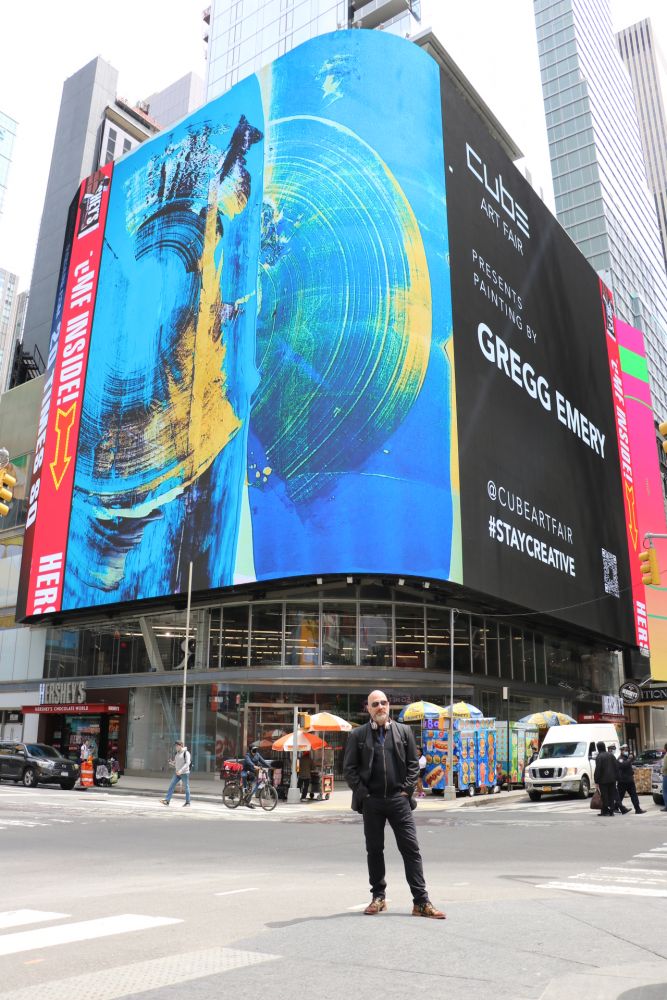 Head of Visual Arts Gregg Emery has a painting featured in T...
Head of Visual Arts Gregg Emery had paintings featured in the Cube Art Fair in which the work of forty visual artists was displayed on over one hundred kiosks, newsstands, bus stops, and billboards throughout New York City. The centerpiece of the event was the 12,000 square foot billboard on West 47th Street and Seventh Avenue that had rotating images of artwork, including one of Gregg's paintings. The Cube Art Fair, led by Belgian art dealer Gregoire Vogelsang, who proclaimed it as the "world's largest public art fair," took place Wednesday, 5 May through Sunday, 9 May.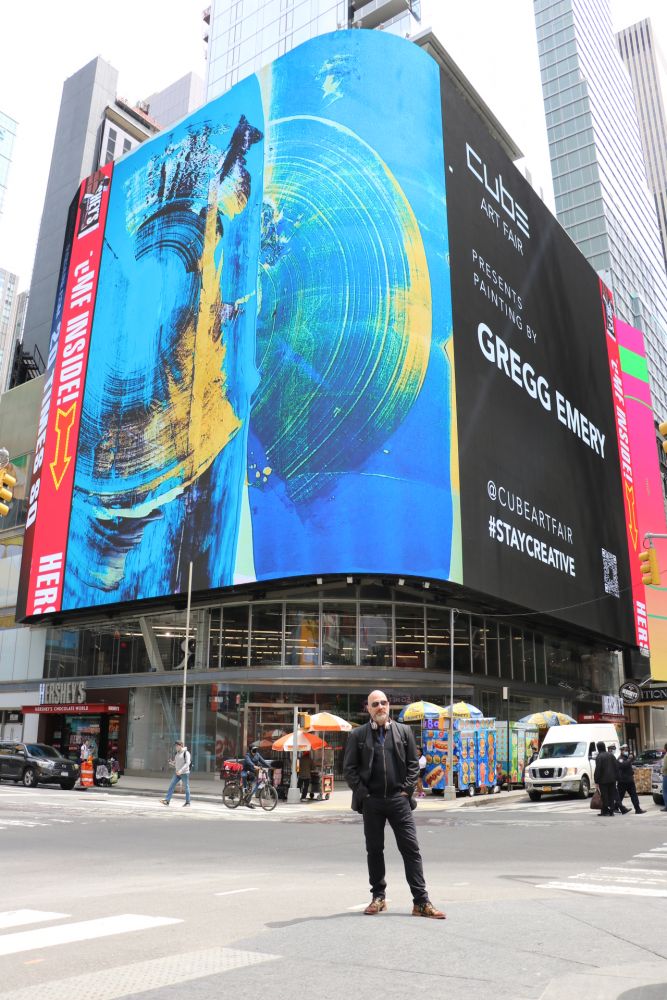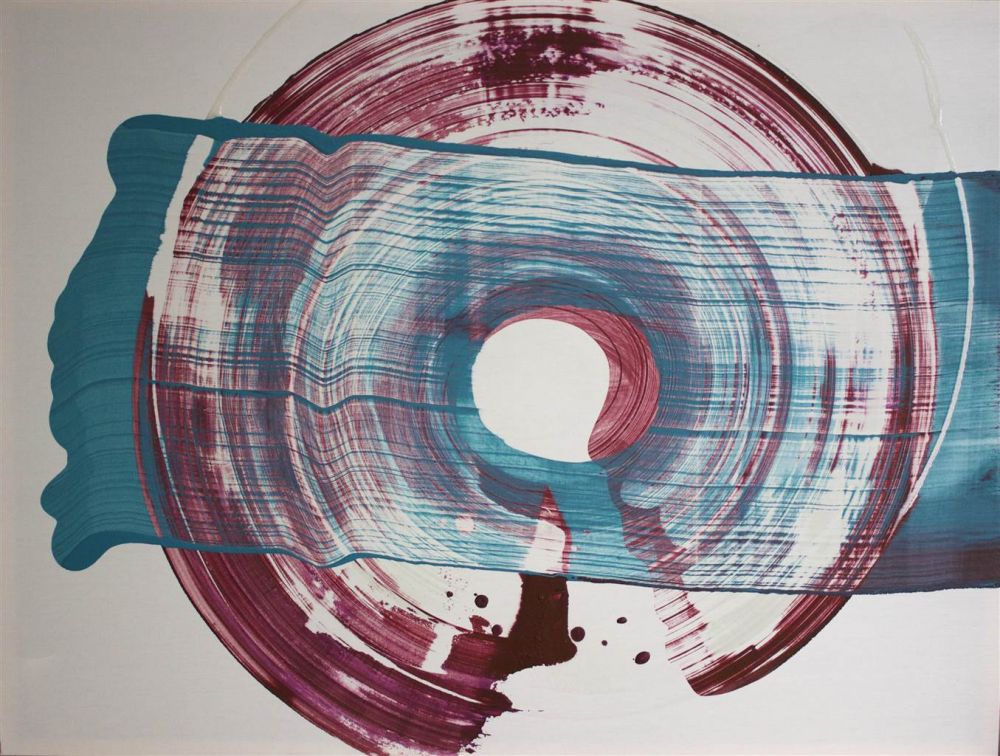 Head of Visual Arts Gregg Emery's paintings exhibited at C...
A selection of Head of Visual Arts Gregg Emery's most recent paintings are included in CUBE Art Fair. CUBE Art Fair, now in its third edition, is presented by the Vogelsang Gallery, owned and curated by Gregoire Vogelsang of Belgium, and exhibits contemporary painting, photography, and sculpture. The exhibition is being held in the gallery on the ground floor of the renowned Zaha Hadid building in Chelsea, the last building designed by celebrated Iraqi-British architect Zaha Hadid, adjacent to the High Line Nine gallery spaces. The exhibition opened on 7 June and will be on display through 30 June.
CUBE Art Fair
Zaha Hadid Building
519 W. 27th Street
New York, NY 10001
7 June-30 June, 2018
Wednesday-Saturday, 12pm-6pm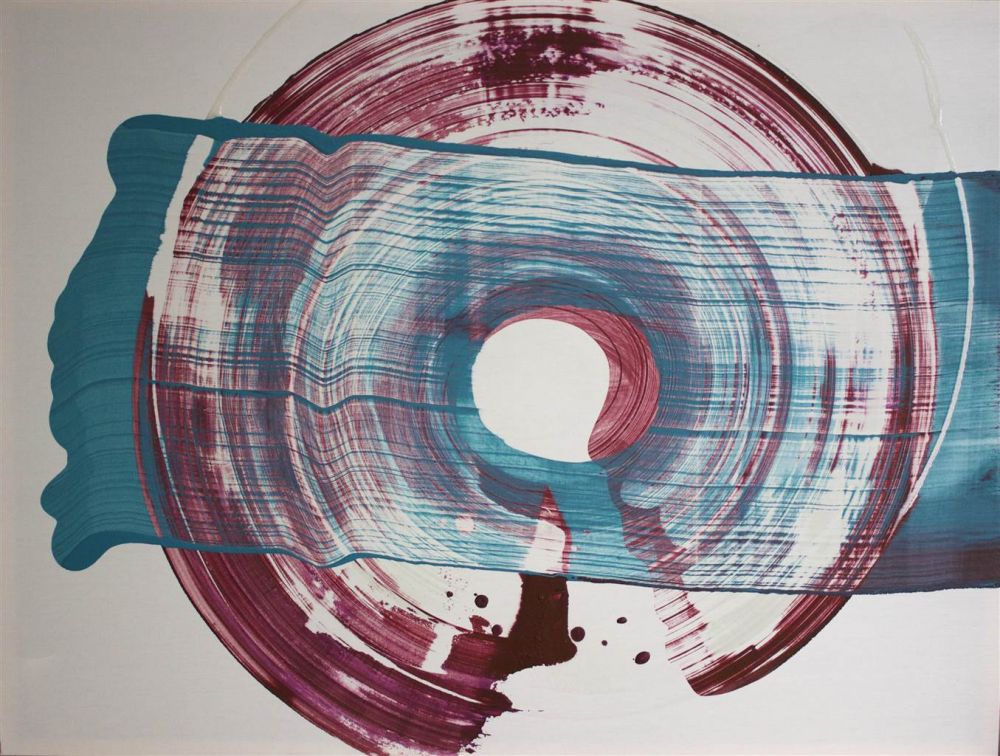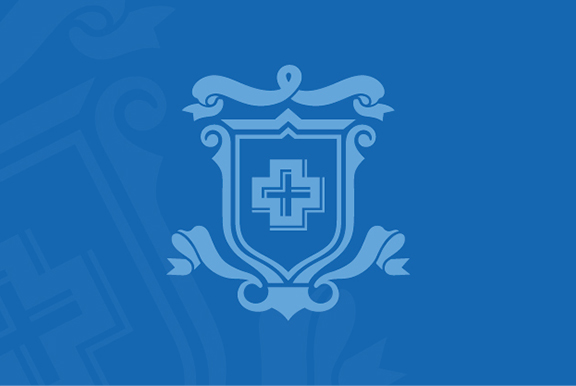 Head of Visual Arts Gregg Emery exhibits paintings at Van De...
Gregg Emery's recent paintings are part of a new show at Van Der Plas Gallery on the Lower East Side, entitled All Art + A New Beginning. In the press release for the show, gallery founder Adriaan Van Der Plas says of Gregg Emery's work, "If you went to Governor's Island last fall, you probably ran into the telegenic Gregg Vance Emery and his giant dragged-paint circles, which he shows elsewhere (all over the world, in fact). These could be instant mandalas, or evocations of the movement of time, and translate readily from canvas to pavement to fabric." The opening reception for All Art + A New Beginning is on Wednesday, 10 January from 6-8pm. The gallery is located at 156 Orchard Street. The show will be up through 14 January.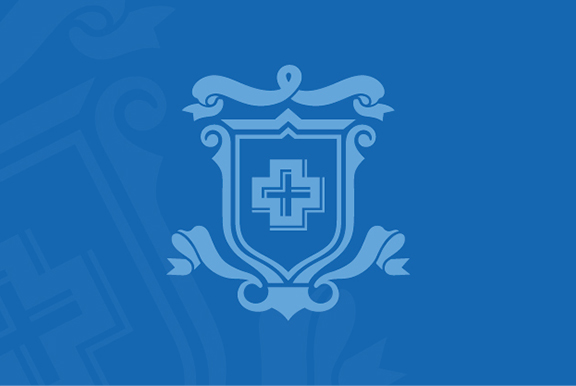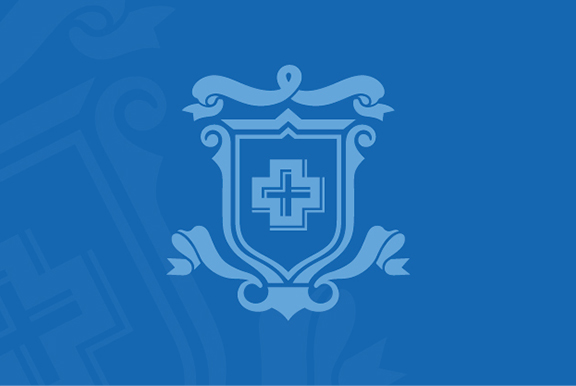 Gregg Emery is New Head of the Visual Arts Department
John Allman has announced the appointment of the new head of the visual arts department, Gregg Emery. As John wrote, "He brings to Trinity all the qualities we seek in a department head: he has served successfully as visual arts department head at a K-12 coeducational independent school, where he has proven to be a skilled leader, effective communicator, and passionate advocate for the visual arts; he is a talented, versatile (painting, drawing, printmaking, sculpture, ceramic, digital photography, and art history) visual arts teacher who has both experience and interest in teaching within multiple divisions; he is a practicing artist who understands the joys, strengths, and challenges of balancing his work as an artist and his work as a teacher; he is a 'consummate school person' active in the life of his school beyond the visual arts studio, as a class dean, as a coach, and as a diversity advocate. "In describing Gregg's energy, enthusiasm, and sense of purpose, one of Gregg's references provided the following account of Gregg's leadership at Dwight-Englewood: 'He begins with a devotion to the whole child and a desire for students to have meaningful experiences in the arts. His classroom is an inspiring and comfortable space where students feel empowered to take risks. His classes combine art education, art appreciation, and art creation, and in the end are often works of art themselves. He also can be found bringing art to other courses, as he collaborates easily and willingly with teachers in other departments. Gregg is always thinking of new ways to bring the arts to students and the school. He has worked with the head of school to bring sculptures to campus; he has organized alumni shows and invited alumni back to work with students; he has grown the visibility of the visual arts and has enhanced the stature of the arts at our school.' "During his day with us, those who met Gregg enjoyed his warmth, his sense of humor, his energy, and his approachability. At the end of his day with us, Gregg reported to me that he thoroughly enjoyed the people he had met here and would be eager to work with the members of the department to support their work, to hear their ideas about how the department can improve, and to advocate passionately and creatively for the essential place of the arts in the life of Trinity School.
"I am profoundly grateful for Harrison Williams' superb service to the School over the past year as interim department head. He has not felt 'interim' at all; he has led the department with commendable care and skill. Trinity School is wonderfully fortunate to have been able to choose between two such strong educators."