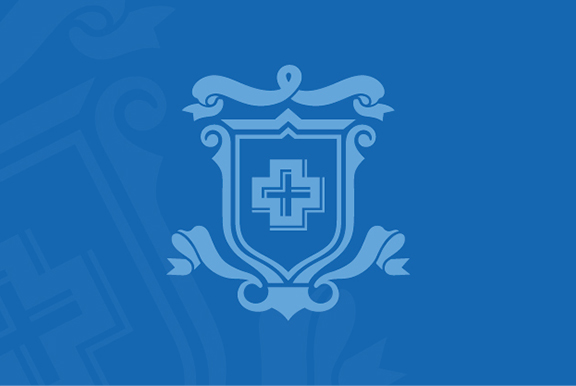 Marc Gladstone is the New Director of Learning Support
Marc Gladstone grew up in a suburb of Boston, Massachusetts. He attended public schools from kindergarten through sixth grade before attending Noble and Greenough School, a private school, from seventh through twelfth grade. "I remember the transition being difficult," says Marc. "I personally don't think I was prepared for the change in educational setting or academic expectation. I'm sure other classmates were going through the same transition. Looking back, it was a great education, but I had an opportunity to do more than I did. I was a decent student and athlete. However, I don't think it was until my senior year in high school, or even my freshmen year in college, that I started to think about my learning process and how to study effectively. I do sometimes wonder if there is a correlation between my educational experience and my choice to become a teacher."
"I have worked with students with learning differences for over twenty years in New York City independent schools. I see it as opportunity to help students have a more successful school experience, and perhaps develop greater confidence in their abilities. It can mean a great deal for a student to have that support."
Education wasn't Marc's first career path. "I enrolled at Skidmore College as a business major. I enjoyed studying the different aspects of business and we used Harvard Business School case studies, so it felt current and relevant. However, being a liberal arts college, Skidmore afforded me the opportunity to take a number of other interesting classes in totally new areas for me, like archaeology, psychology, and sociology. It was in these classes when I started to feel my learning broaden, when the neurons began to fire. I did graduate as a business major and did work in commercial banking for a couple of years, and even started looking into MBA programs."
While coaching little league baseball, Marc realized how much he enjoyed working with young people. "Banking didn't feel quite right for me and I felt empowered to follow my instinct. I don't know if it was fate or luck, but I ended up being hired at Winston Preparatory School, a school for students with learning disabilities. I promptly fell in love with teaching. I felt comfortable and needed in this learning environment. The students were trying to do their best and enjoy a typical high school experience—and it was an exciting school to be part of. I was learning all the time there, but needed to explore this profession further. I was encouraged by my colleagues to continue my studies, and went on to pursue a master's degree in special education at Hunter College, with a concentration in learning disabilities."
Marc then began working at Columbia Grammar and Preparatory School in their learning resource center. "I wanted to put myself in a place where I could be involved in additional areas of a school. I started by teaching a math class and assisting in Spanish I. I did some coaching and helped coordinate the high school's peer leadership program. For me, it's more fulfilling to be part of the greater community within a school."
"One of the challenges a place like Trinity may encounter, with a full and rigorous academic program, is the perception that if you can't handle the rigor, then it's not the right place for you. I have witnessed too many student success stories, especially in K-12 schools, to not get behind a student's desire to succeed and feel good about where they are as a learner. I do believe it is important to create an honest dialogue with families about their children's best interests. It's also important to work together with parents and faculty to make such decisions. We understand so much more today about how children learn: there is a wide array of strategies and interventions we can consider and try. And of course, there are environmental, social, and emotional factors involved throughout a student's school experience that need to be considered when helping to put together a game plan for a student."
After Columbia Prep, Marc moved on to the Dalton School as a learning specialist. Again, desiring greater involvement within the school, Marc took on the roles of grade dean and coordinator of the school's peer tutoring program. Toward the end of his tenure at Dalton, Marc became the school's first director of community service, helping establish its service-learning model.
For the past seven years, Marc was the director of learning support services at Berkeley Carroll, a first for the school. He established policies and procedures for the program that helped support students with learning differences in all three divisions. He created a model to help facilitate the transition students made from one division to the next. To further enhance this process, Marc helped design and teach entry courses for students in middle and upper school.
When the new position of director of learning support opened at Trinity, Marc was attracted to the opportunity. "Trinity is a distinguished school with a deep history and tradition, and values an ethical education. It's a dynamic and diverse school. It attracts caring families and talented educators. I was clearly drawn to the fact that the School was putting energy and coordination behind learning support. Not all schools have such a thoughtful approach with regard to learning differences. The position at Trinity seemed to be one where I would have the opportunity to collaborate with the principals of the three divisions with the common goal of supporting students and teachers. I find this type of collaborative work most exciting—and an important one in schools."
Marc is excited to be working with a new department that encompasses the learning specialists in all three divisions. "The learning specialists here are all professional, talented, and dynamic. This was another obvious draw in taking this position at Trinity—to work with, and learn along with, our talented team of learning and math specialists. One of the first things we will be working on is to further enhance and support the transitions students need to make from division to division.
"Another initiative my first year here will be evaluating how we communicate to teachers what we know as learning specialists and what we've learned by working with students and meeting with parents. We want to make certain that teachers are able to use that information to the students' best advantage. To that end, we will be looking at our student learning profiles and how they reflect the students we teach as they advance throughout the school. We may want to consider adopting a consistent language that can be used for our entire community.
"Another role I will have, and one I have experience with, is that of the Upper School's services for students with disabilities coordinator; helping students seek appropriate test accommodations for ACT and College Board tests. I have a current understanding of the application process and the different types of test accommodations available for students on these college entrance exams.
"My hope is that learning support will be seen as a positive and constructive part of the School, that parents see the department as an effective resource, and that it can be a place all students can benefit from. I want it to be a productive program that supports the mission of the School. I want students who make use of our program to look back and be able to say how positive their school experience was and remember how much they were encouraged and supported at Trinity."