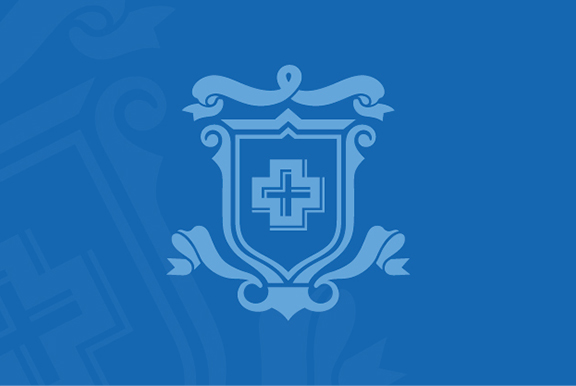 Patricia Mead Receives Dedication
John Allman, head of Trinity School, read the following dedication out loud during the final faculty and staff luncheon of the 2010-2011 academic year: "From the day Pat Mead joined our Middle School's Learning Center as a learning specialist eight years ago, she has been an extraordinarily skilled and patient educator as well as wonderful colleague, always willing to help out anyone in need, in whatever way she could. Her colleagues describe her as 'stellar,' 'wonderful,' 'exceptional,' 'always advocating for children first,' and 'a model of collegiality.' One grateful parent described Pat this way: 'Pat has been nothing short of a life saver.' And in trying to express one of the secrets of Pat's phenomenal success with all kinds of students, one of you said this about Pat: 'Pat brings a sense of joy to her work, a joy that is infectious and that helps students to connect to her.' Pat, we will miss you, and, as you travel and volunteer in your years after Trinity, we hope and trust that your days will be filled with the same joy with which you filled our lives here. Please join me in thanking Ms. Mead for her extraordinary service to Trinity School for the past eight years."
Upon her retirement, Pat donated this book to the Trinity School library: Morocco: Designs from Casablanca to Marrakesh by Lisl Dennis and Landt Dennis.
The book captures the wonderful experiences Pat had while living in Morocco during the Peace Corps many moons ago. Pat hopes it will inspire its readers to explore this wonderful country.